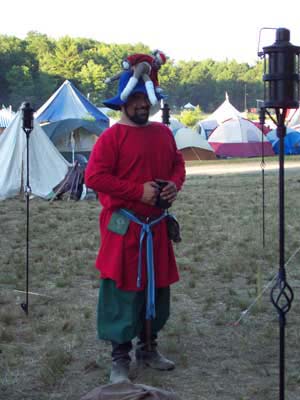 Poopie on yer hat!
So. As you can see, I am bowled over at the secrets I learned in the men's court at WW8. Ha! All the things I know that Leesie doesn't! Ha ha!
That's Carlos beneath my butt the hat! Carlos calls himself Dahrien when we go do the dress-up stuff.
---
<< Gallery of Rouge (and not so rougish) Monkeys! >>
---
<index> <intro> <sept pendray top> <Elise Boucher top>
Text copyright 2003, Elise C. Boucher, Graphics copyright 2001 Betty Rittmeyer. FWIW, All rights reserved.